All-in-one or separate business systems?
No matter what business size or maturity, just starting out or established, at some point you will face a choice of whether to select an all-in-one solution or separate business systems. Business owners and executives now have incredible choice when it comes to selecting software.

We breaks down this and discuss what to consider when deciding which approach is best for your business. 
Two most common options: 
1 – Single vendor 
A one-size party pack servicing all your organisation needs. A single platform integrating all key business functions in one system. Most known as an ERP (Enterprise Resource Planning) system.
OR 
2 – Multiple vendors
Best in class approach. You can choose technology and software from many vendors to address specific business requirements at that time.  For example, selecting your CRM with Zoho, Marketing and Sales with Salesforce, Finance with Xero and Collaboration and Productivity with Microsoft 365. 
Each option has its pros and cons.

| | | |
| --- | --- | --- |
| | All-in-one | Separate Business System |
| Features | Standard features | Best-of-breed features |
| Budget Planning | Lower maintenance | Higher maintenance |
| View | Full visibility of workflow | Data and information siloed |
| Integration | Out of the box integration | API and third-party solutions |
| Procurement Effort | Less effort | More effort |
| Training | Simple interface across all platform | Specialised training |
| Support | One point of contact | Multiple point of contacts |
| Security | Less risk exposure | Increased risk exposure |
Our View
Businesses requiring additional features should consider the value of critical use integration or single sign-on. This is where integration and single sign-on between systems is necessary to deliver a seamless experience.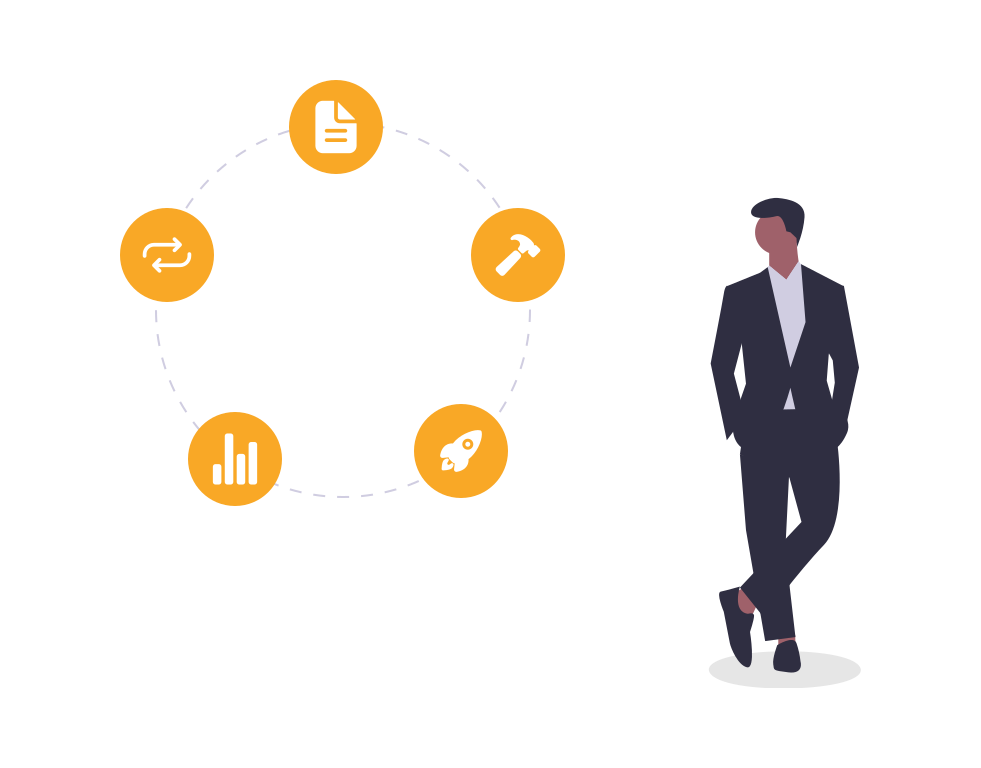 Despite small to medium sized enterprises not having the luxury of sourcing specific software to achieve desired outcomes. We offer expert advice on technology by trusted vendors, to create a stack that anchors on affordability, security and modern solution.